Morning Everyone!!
A couple of weeks ago something exciting happened. 
Liberty London (My all time favourite shop) shared a picture I had created on their Instagram Account - click here to see!!
You could probably hear me cheering wherever in the world you live :)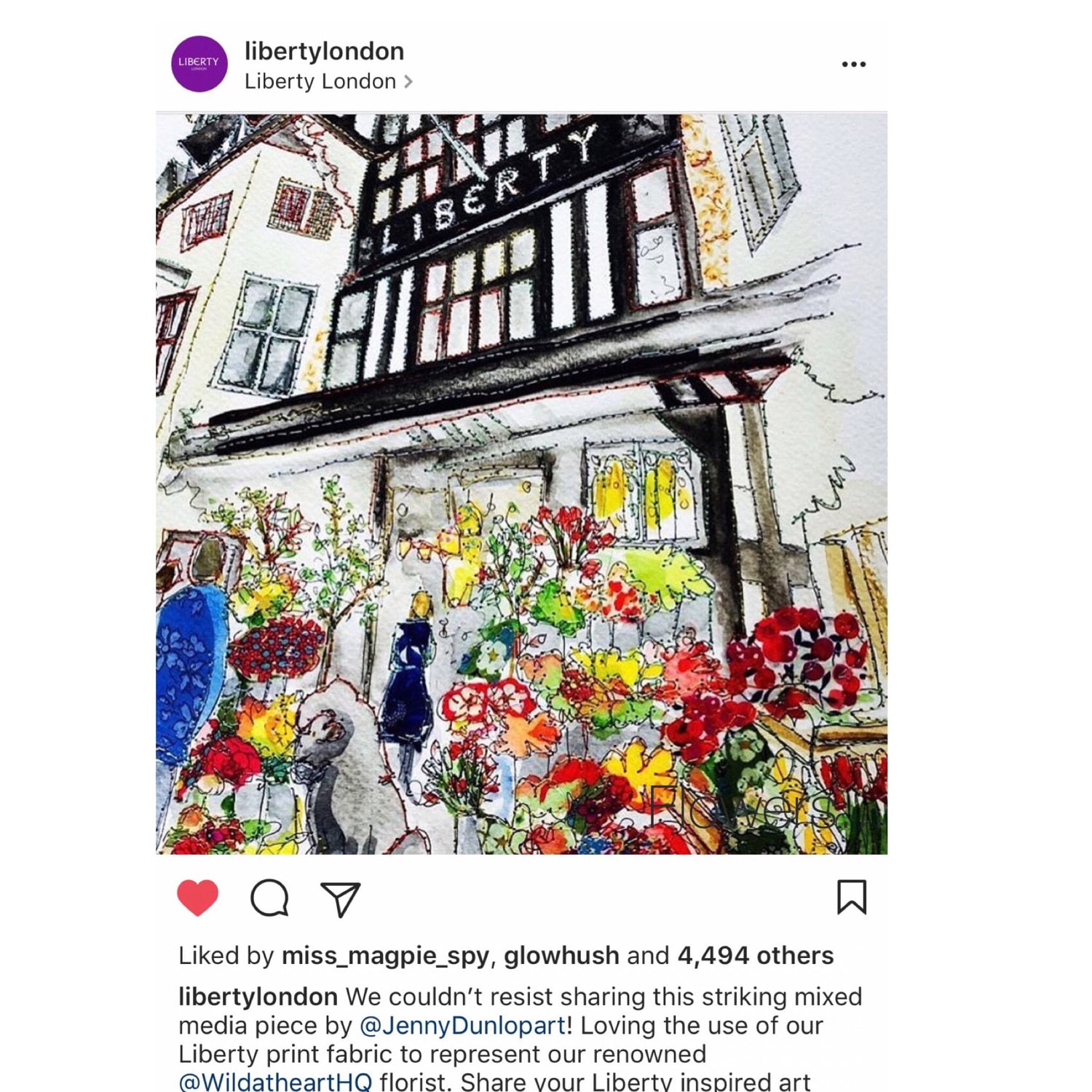 Currently my pic has now been 'liked' over on their profile over 4600 times, thats a lot in my eyes!!!
If you haven't checked out my Instagram feed yet, you can do it here if you like? 
You can also find my Liberty print in 3 sizes here!!
I've got some exciting events coming up soon, including the Liverpool Food, Drink and Lifestyle Festival, Birkenhead Festival and Wirral Open Studios!! 
Looking forward to meeting some of you soon.
Jenny xx